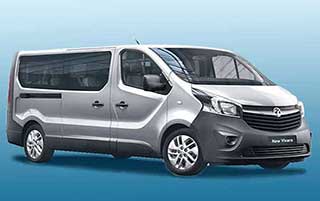 RENT - A - CAR i TRANSFER
Sports Hall:
City Sports Hall is equipped and dedicated to the activities of all indoor sports (size 40x20 meters). The capacity of the auditorium has 1050 seats with the possibility of extension for another 500 seats for organization's needs of cultural and entertainment events. The hall is air- conditioned for all seasons. Small sports hall as a separate object on the City Sports Centre Makarska and content includes a hall the size of 450 m2, gym size 120 m2, 2 cabinets with equipment and 2 dressing rooms. This gym is primarily intended for the training process of sports people and sports recreation of citizens.


Swimming Pools:
City pools are composed of a larger dimension 33x25 meters depth 2.30 m and a smaller 25x5.5 m depth of 1.25 meters. Larger swimming pool has 8 swimming lanes and 25 metric lanes and it has the necessary technology for the organization of the official competition in water polo, swimming and diving. Pool capacity auditorium is 460 seats.


Gym & Hall for MartiaI Arts:
Fitness room is the size of 185 m2 and it offers good quality appliances and equipment for the preparation of athletes and recreational needs of citizens. This sports content is air- conditioned. Marital arts hall size is 310 m2 and has a high-quality devices and equipment for all marital arts. This sports content is air-conditioned.


Athletic Tartan Path:
Tartan athletic track is located on the main grass field and has 6 lanes, and on the central grandstands part it has 8 tracks, and dispose of all athletic arenas, and sports equipment and accessories for the organization of athletic training and competition.


Main Grass Ground:
The main grass football ground of the City Sports Centre Makarska has a capacity of 1800 seats with grandstands and floor space that the content includes offices and community facilities and sports facilities associations, on the ground floor changing rooms with 8 showers and sanitary knots, health clinic with massage, 8 warehouses with equipment, and in the basement bowling alley with a coffee bar.


Futsal Soccer Ground:
Futsal ground with artificial grass and lighting is used for the organization of competitions in futsal soccer and sport recreation for citizens.


Ground with Artificial Grass:
The ground has dimension of 95/64 meters with goals 7.3/2.5m normal size, and it can play official matches but only younger age categories. Further on each half of the field are plotted auxiliary field size 64/46 foot, with dimensions 5/2m goals, and in this field can play 8 players plus a goal-keeper. Also within each auxiliary field, there are plotted hand ball court dimensions for playing the popular futsal.


Tennis Courts:
Two tennis courts with clay bottom and lighting is using for training and competition of athletes and sports recreation. Facilities are located in a very pleasant environment. Cutting-edge lighting for playing in the evening provides an additional pleasure.


Basketball Court:
Basketball court that has tartan surface and it is used for the training of sports associations and sports and recreational facilities for citizens. On the basketball court can train all age categories of players.


Handball Court:
City Sports Center also has a multipurpose sport hall, which can commend that it hosted many of the world's handball elite names like Ivan Balić, Igor Vori, Ivan Čupić, and other Croatian representatives, who during all preparations for the World Cup 2010 stayed in Makarska. After winning silver in the World Championship, part of hand ball team returned again to Makarska, which was hosted by the Croatian Cup Final 2010.


Bowling Court & Bowling Alley:
Bowling (bocce) is a traditional game of the Mediterranean area, so Makarska has bowling courts (4 tracks) with lights, where they face many bowling associations, as well as many recreations.
Automatic, four-lane bowling alley is located in the basement space of grandstands main football field Makarska City Sports Center. There is café bar, as part of the bowling alley.


Tennis Center Makarska:
Known for its tournaments on the tennis map of Europe and world, Makarska Tennis Center has 9 open clay tennis courts, 1 outdoor color set tennis court and two indoor clay courts.


Pathway - Running Track Osejava:
Running track, which runs through a pine forest, a length of approx. 3 km, leads to the hidden pearl of Makarska Riviera, the beach Nugal. Running track is diverse in the stage of the demands, so that there are easier and more demanding shares.


Cycling:
On the Makarska Riviera, there are many bicycle paths with different levels of demands. We suggest the following three paths:
1. Brela (Jakiruša) - Baška voda - Tenis Centar - Riva Makarska
2. Tučepi - Sv.Jure - Vrh Biokovo
3. Riva Makarska West - Osejava - Sport Centar
1. Start from Brela (Jakiruša) by a concrete road close by the beach to Veli rat (at that point, there is a narrow walk and a no cycling sign, and bikes should be walked), enter a "Blue Flag" zone all until "Soline" Hotel, where the "Blue Flag" zone ends, and head along a walk to Baška Voda. Then ride to a brook where a concrete road ends, and arrive to Promajna, passing through the village and by an asphalted road to Bratuš, followed by a small climb and descent to the beach in Krvavica. At that point starts a single track to a dense forest below Kuk. Then take macadam to "Makarska Tennis Center", head along a walk to "Plaža" restaurant and enter the town quay in Makarska. Take the same way back.
Lenght of the road: 31.8 km / Ride time: 3 h / Altitude: 48 m / Trail description: easy
2. From Tučepi - Makarska all the way to the entrance to "Biokovo" park, follow the main road Makarska-Vrgorac. The asphalt lane in the park itself is narrowed and after 5 km it ascends for almost 600 meters, which is quite a large slope. From the track to Ravna Vlaška there is approximately 4 km and only 250 meters climb so that is a real adjustment to mountainous conditions. Further on, it is a pleasant ride via first of the mountainous forests on Lađana, 1300 m altitude above sea level, all the way to Vošac. Somewhat more than 4 km later is the attack to Makarska "Mount Everest"; along the last serpentines to 1762 m. Take a small break in front of the lodging below Sv. Jure and then head to the top with a fantastic view on the "whole world" of Dinarid mountain chain and the Adriatic. Climbing to 1762 m altitude above sea level, approximately 30 km, is demanding and is considered a difficult route, taking 2 hours to the top. It all depends on the quality of a cyclist and age category. It is recommended to cyclists that passed a medical exam and have a safe and tested bicycle with full equipment and additional clothes, and certainly a head guard. The track itself is asphalted all the way. In the part from Sv. Ilija to Lađana, asphalt is damaged at some points and those with road bikes must be cautious.
Length of the road: 60.6 km / Ride time: 4 h / Altitude: 1760 m / Trail description: hard
3. Start from the town quay and head west by "Plaža" restaurant to "Dalmacija" hotel, and along the coast to "Makarska Tennis Center", where macadam starts. Follow the macadam part of the walk close by the beach to the area named Cvitaška, and before Potok turn towards Biokovo, that is, towards the main road. As you cross to the right, you are already in the surrounding of Vepric. At the very entrance, before a brook on the right, a track branches off and constantly follows the brook upstream from the west side of the hill. A single track leads you to macadam part of the track leading to the asphalted road Makarska-Veliko Brdo. After 300 meters, there is a branch road on the right heading to macadam road above Puharići. Above Batinići, the road connects to the concrete road to Makar. Along the graveyard, on the left, enter the village and head east by a country road close to the mountain edge on that side, descend to Mlinice and follow a mild macadam climb to Kotišina. From the village water well, you may take an asphalted road to the Botanical Garden, descend to the church - to the well and again take a pleasant descent to a road mainterenance post being a junction to Makarska-Vrgorac main road. Take an asphalted descent to the junction the Adriatic Highway and at the car technical inspection center enter Osejava and a logging path to the Sport Center.
Length of the road: 14.8 km / Ride time: 2 h / Altitude: 370 m / Trail description: medium hard


Mountaineering and caves - Biokovo Nature Park:
Visitors can travel to the mountain tourist map to visit more than 40 marked paths and trails: Ecological/y instructive way "dr. Fra Jure Radic", Biokovo's hiking trail- BPS, Access to the coastal side - north-western, central and south-eastern part of Biokovo. Access to the Zagorje Visitors on the basis of their physical abilities can choose easy, medium heavy and heavy hiking tours and walking tours with a combination of transportation.
On the mountain Biokovo which is overlooking the Makarska Riviera, is found so far investigated about 30 caves of which we sort out Amfora (Biokovo, 788 m.).


Climbing on peninsula Osejava:
Climbing for sport climbers is located next to the sea, near the center of the pen insula Osejava.


Paragliding:
Launching site "Biokovo" is in the nature park Biokovo and it is officially registered. Launching site, Miletin pine and Przinovac are located in the Park, landing site Ramova is the part of the coastal promontory in Makarska. Flight from launching site Przinovac and Miletin pine is allowed only for experienced pilots.


Sailing:
Makarska has its own yacht club that fosters the tradition of sailing and offers additional services such as lifting and washing the vessels. Makarska is a traditional destination for many competitive races and between them is the famous regatta "Croatian sailors". Also, in Makarska there are good conditions for windsurfing and kitesurfing.